The Team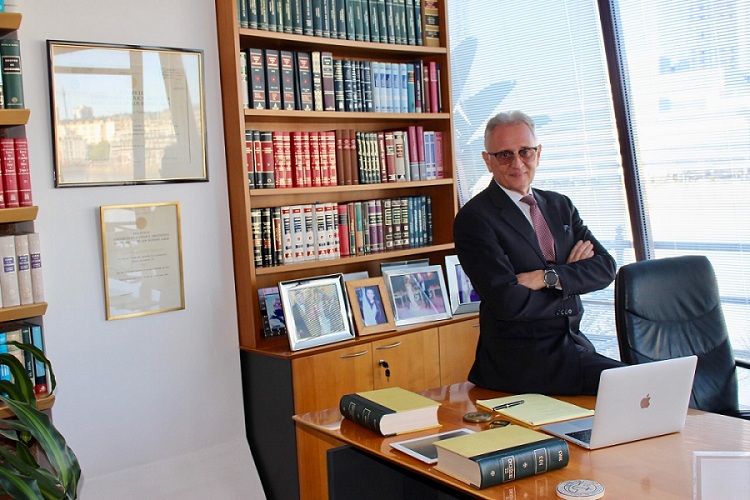 &nbsp Gerardo N. Donato
Professional Experience
Before founding Labanca Donato & Asociados and Donato & Asociados as from 1991, he worked as associate and partner of Severgnini, Robiola, Grinberg & Larrechea.
Throughout the years, he counseled numerous companies and banks in different complex and cross border transactions including, inter alia, Caisse Nationale de Credit Agricole (New York), Rabobank Netherlands, Surinvest, ABN-AMRO Bank, The Chase Manhattan Bank, Bankers Trust Co., Security Pacific National Bank, Bancafé Panamá, Banco Internacional de Costa Rica, Banque Indosuez, Berliner Handels und Frankfurter Bank, Commerzbank (Amsterdam branch), Banco de Italia, Banco del Oeste, Banco Florencia, Parker Pen B.V. Netherlands, Alpargatas, Hulytego, Sedalana, La Prensa, Masis, Ipako, Petroken, Garovaglio & Zorraquín, Häagen-Dasz, The AES Corp (USA), AES Energy, AES Caracoles, Hidroeléctrica Alicurá, AES Paraná, Endura (Italy), Panini (Italy), Edelap, Ciamar, Mediterranean Shipping Company, MSC Cruceros, MSC Crociere (Switzerland), Crowley USA and Crowley Marine Services Argentina, Antares Naviera, Río Luján Navegación, Vieira Argentina, Beauchat (France), Smit Americas Inc. (USA), Add Food Services (Germany), Smit International Argentina, La Plata Remolques, the agrochemical investment of Matlin & Paterson (USA) in Argentina Agrofina S.A., Los Grobo Agropecuaria, HZ Group, etc.
Among other deals, he intervened as legal counsel in a multijurisdictional British management buy-out of a Dutch based global manufacturer, a merger of two major Argentine shipping companies, a joint merger of three textile market players, a major Argentine petrochemical company debt restructuring with IFC and more than twenty financial entities, including simultaneous sell-off of a shareholding in a joint subsidiary controlled by Shell and YPF, numerous due diligences and take-overs of enterprises, including Terrabusi by Nabisco, Bodegas Etchart by Cusenier, Compañía Argentina de Navegación by Ciamar, Río Luján Navegación by a Chilean maritime leading group, Polisur by Dow Chemical, etc. Idem, the stock buy-out in Central Térmica San Nicolás by AES and the acquisition and financial restructuring by AES of Edelap (supported by Citibank) and Hidroeléctrica Alicurá (with WestLB support), the Pescasur take-over by Vieira fishing group (Spain), the maritime investments made by the Crowley group (USA) in Argentina and Paraguay within the framework of a Mercosur Cabotage Project later transferred to Saltchuck and the sell-out of the Smit tugboat fleet in Argentina. He was also advisor in connection with many financing agreements and complex deals, including a syndicated loan made available to a major agrochemical company by Banco Itaú, Ciudad de Buenos Aires, HSBC and BACS, the overall franchise, corporate and financial structuring of Häagen-Dazs distribution in Argentina, Chile and Uruguay and subsequent buy-back by The Pilsbury Company, the first assignment of hydroelectric royalties in bulk made in Argentina by a Province, the negotiation and implementation of a hydroelectric IPP BOT financing project in the Province of San Juan and of a 826MW gas-fired thermal IPP limited recourse project finance granted to an AES subsidiary by the Export-Import Bank of Japan and the Inter-American Development Bank, acting Bank of Tokyo-Mitsubishi Ltd., WestLB and ING Bank as arrangers.
He also acted as local advisor to the Argentine Government for leader oil company YPF´s IPO and related international stock placement made in 1993 and to the Central Bank of the Argentine Republic in connection with Banco de Galicia restructuring plan implemented as a result of the 2002 default crisis, and intervened in the privatizations of Somisa steel company, the terminal concessions of the Buenos Aires Port and the preparation of the bid conditions for the commercialization and sale of certain state-owned properties. Likewise, he represented clients in arbitration procedures as well as in banking, contracts and monetary law and corporate complex court litigation, including blue sky laws, and defended banks, companies and other private parties affected by administrative or judicial proceedings held with both federal and provincial governments and entities and instrumentalities thereof like the Stock Exchange Commission, the Central Bank of the Argentine Republic, Banco de la Nación Argentina, etc, where he obtained several leading cases.
Education and Academic Experience
Attorney at Law, summa cum laudae: gold medal and other awards (Universidad Católica Argentina). Management I Institute, I.C.S.C. Course, Graduate School of Business Administration (Michigan State University, USA). Languages: English and Spanish.
Professor of Commercial Contracts (1980-1990) and Monetary and Banking Law at Universidad Católica Argentina, School of Law (1980-1998); Member of such School of Law Managing Board (1990-1993) and professor of Banking Law at the Post-graduate course of Lawyer Specialized in Enterprise Counseling (1990-1992).
Professor of Financial Institutions and Capital Markets at ESEADE Master Program of Economy and Business Administration (1983-86). Coordinator and lecturer on Banking Organization and Financial Entities, within the Residences for Legal Advice on Financial Entities at EABA School of Law (1990-1991). Chief Editor of &nbspEl Derecho Legal Review (1981-1985).
Member of the Argentine Committee of Attorneys for Banks and of the Financial Entities, Stock Exchange and Markets Legislation Commission of the Bar Association of Buenos Aires.
Author of articles published in specialized legal magazines and participant and speaker in academic seminars and conferences on corporate and financing, including international events like the III LACGEC Latin American and Caribbean Congress on Gas and Electricity held in Santa Cruz de la Sierra, Bolivia, where he lectured on Energy Business Financing (2002).
---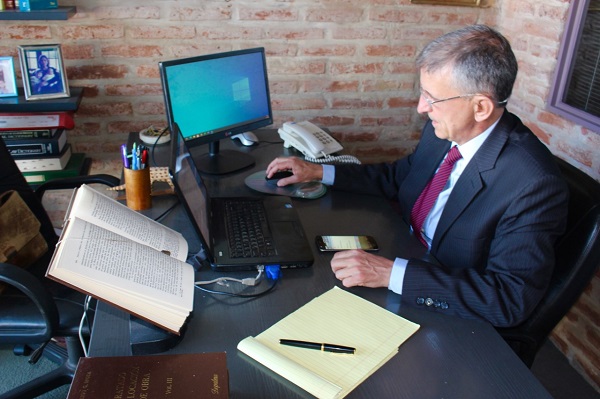 &nbsp Juan M. Noetinger
Professional Experience
Before joining Labanca, Donato & Asociados and Donato & Asociados as from 1994, where he became a senior partner, he worked as foreign associate at Gómez Acebo & Pombo, Barcelona office and at Ojám Calzada, Armando & Noetinger as well as in-house legal counsel at Banco de Galicia and assistant to a Criminal Federal Prosecutor.
He acted both as general and special counsel, structuring, drafting and negotiating financing, manufacturing, agency and services agreements; legal counsel at mergers and acquisitions, including coordination of legal due diligence review and investment agreements, and provided advice on administrative, corporate, contract, energy and shipping law, both in the domestic and in the international field, for clients in the agribusiness, energy, shipping, real estate, services and software businesses.
He also represented national and multinational firms (such as the Vieira Group, Agrofina, LGA and Smit) in complex litigation (both in Court and arbitration procedures) with government and private companies in a wide range of matters, comprising administrative, shipping, corporate and contract law matters and collection of receivables, including participation in reorganization and bankruptcy procedures. Also intervened in Central Bank, economic criminal and tax procedures and in numerous unfair competition cases and a complex IP litigation involving Nike in Spain.
Handled deals such as the sale of Polisur to Dow Chemical, an investment by a Calmar Inc. in a manufacturing facility, the buy-out by the AES Corporation of minority shareholders in a thermal power plant and the acquisition, financing and restructuring by such company of Edelap, with financial support from Citibank, the buy-out of Hidroeléctrica Alícurá with financing from WestLB, the take-over of one of the largest fishing companies by a leading Spanish group, the private sale of Molinos Bruning, the maritime investments made by Crowley Corporation in the Mercosur later transferred to Saltchuk Ltd. He has also been counsel in the buy-back by The Pilsbury Company of the Haagen Dasz network in Argentina, Chile and Uruguay, the sale of an agricultural business to a large Dutch group, the implementation by the AES Corporation of a hydroelectric IPP BOT financing project in the Province of San Juan and of a 826MW gas-fired thermal IPP limited recourse project finance by the JEXIM Bank and IDB, with Bank of Tokyo-Mitsubishi Ltd., WestLB and ING Bank as arrangers; he also assisted Agrofina in a syndicated financing including Banco Itaú Argentina and HSBC Argentina, the divestiture of shipping business by Smit, etc.
He counseled numerous companies and banks, including banks in different South American countries and energy, chemical, house ware, real estate and software groups based in the US, Italy and France (such as Cellfish, Panini and Saint-Gobain), as well as IT, cruises and shipping US, Chilean, Dutch and Italian companies, etc., such as Loyal and MSC, as well as local groups such as HZ Group and BCMP.
Education and Academic Experience
Attorney at Law, University of Buenos Aires. International Trade and Finance and International Contracts, Central University of Barcelona. EEC Competition Law, Autonomous University of Barcelona. Languages: English and Spanish.
Assistant International Private Law, University of Buenos Aires (1989). Author of "Marco Regulatorio Eléctrico Nacional" (2018). Wrote articles on energy law, unfair competition and a wide range of topics.
---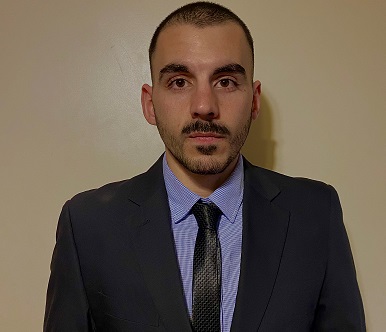 &nbsp Sebastian R. Teso
Attorney at Law, University of Buenos Aires, with a business law degree and a compliance postgraduate specialization. Assistant professor of family and inheritance law at the University of Buenos Aires. Languages: Spanish, English and basic knowledge of German and Italian languages.
Before joining Donato & Asociados as associate, he worked in a law firm and a Civil and Commercial Court. His practice has been and is substantially focused on litigation, commercial, corporate and administrative procedures, consumer, family and inheritance law matters.
---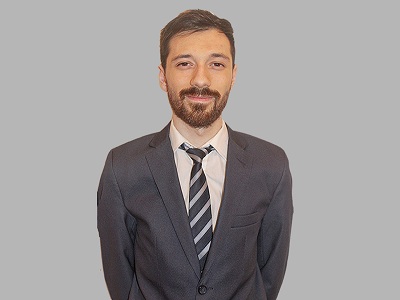 &nbsp Lucas C. Corazza
Attorney at Law, cum laudae (Universidad Argentina de la Empresa) with postgraduate specialization in real estate. Languages: English and Spanish.
Before joining Donato & Asociados as associate, he worked at Macaluse & Asociados law firm.
His practice has been and is primarily focused on commercial, tech, administrative, labor, consumer and real estate matters and litigation, including conciliation, mediation and tax collection procedures.
---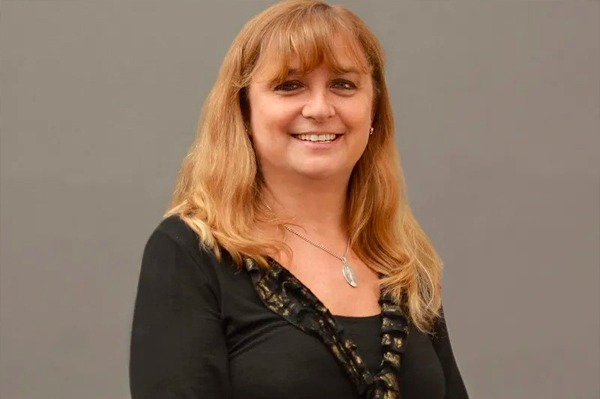 &nbsp Coral Damsky Barbosa
Attorney at Law (University of Buenos Aires) and Public Accountant (University of La Plata), specialist in Taxation (UBA) and Business Counseling (UNA). She contributed in the Tax Section of La Ley Legal Review, participating in various publications of its Tax Collection and served in the Technical Board of the Consejo Profesional de Ciencias Económicas of the City of Buenos Aires, providing advice to colleagues on tax matters. Likewise, she has lectured in the course of Finanzas Públicas y Práctica Impositiva I at Universidad del Salvador and in the course of Teoría y Técnica Impositiva I at the University of Buenos Aires and, among other publications, is author of the book Régimen Tributario y Jurídico de los Contratos (2014) and coauthor of Régimen Tributario de los Concursos y las Quiebras (2003). Languages: French and Spanish.
She became tax consultant for Donato & Asociados in view of her extensive experience in such field, including tax advice and planning for local and international companies in a wide range of transactions, including mergers and acquisitions, corporate reorganizations and other complex structures as well as in court and administrative tax litigation, claims and appeals.
---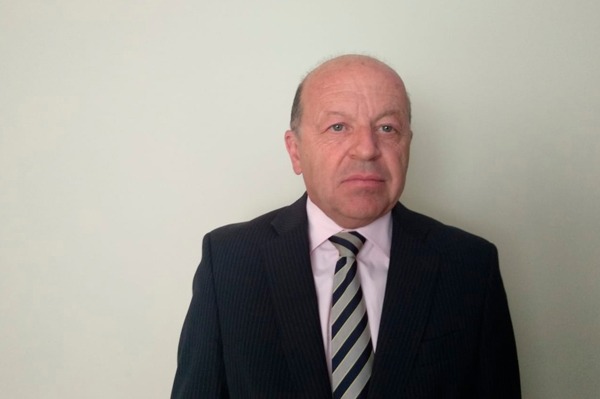 &nbsp Juan C. Litardo
Public Accountant graduated from the University of Buenos Aires with a comprehensive specialization in matters such as money laundering regulations, documentary credit rules, including UCP 600, risk management in foreign trade, foreign exchange regulations, lectured on Central Bank regulations on a broad range of topics. Languages: English and Spanish.
He joined the firm as foreign trade consultant in view of his more than 40 years of experience in the Forex Department of a leading bank, in which he gained a solid expertise in both deregulated and regulated environments, specializing in the framing and implementation, under the applicable regulations, of foreign exchange transactions and international payments, the analysis of operational risks, the management of operations through different payment vehicles, letters of credit, documentary collection, stand by, guaranteed letters, payment orders and transfers and comprehensive advice on foreign exchange matters and international payments, to companies, individuals, banks and exchange offices.